Daniel Plan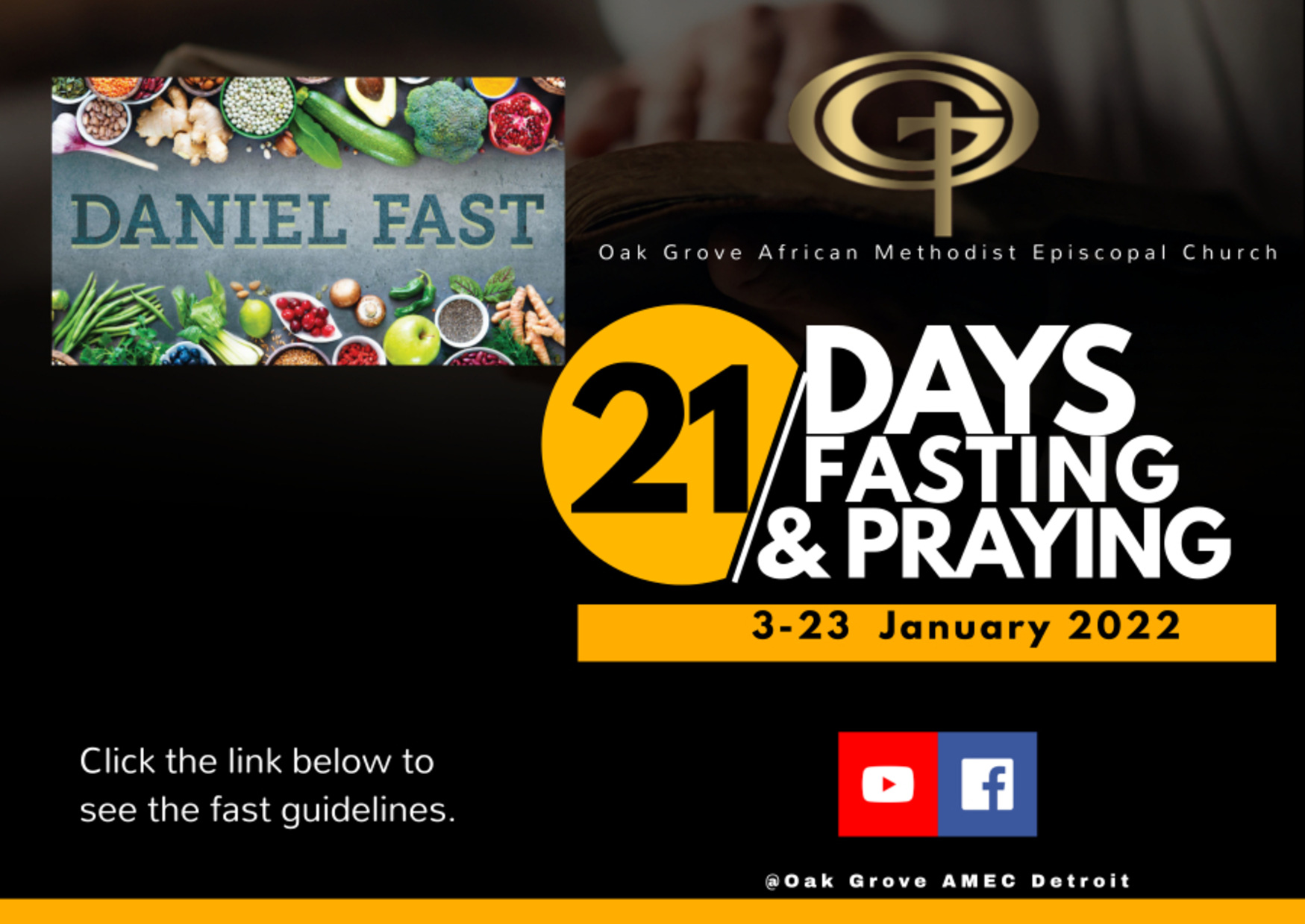 Beloved,
As we begin the new year, we will invite God's presence into our daily lives by way of prayer and fasting. We will begin a Daniel fast on Monday, January 3rd and conclude at the end of the day on January 23rd. We will be praying for the ministry and witness of Oak Grove, healing in our land, peace and safety in our communities and our own personal needs.
Guidelines for the Daniel Fast is attached so that you may download. For those who have medical concerns, please consider fasting from some of your favorite foods, as well as other things you enjoy.
No alcohol is to be consumed, caffeine, fried foods, and junk food should be avoided or minimized by all who are fasting. Likewise, minimize the amount of television and time spent on the Internet. Prayer should also be increased during the fast.