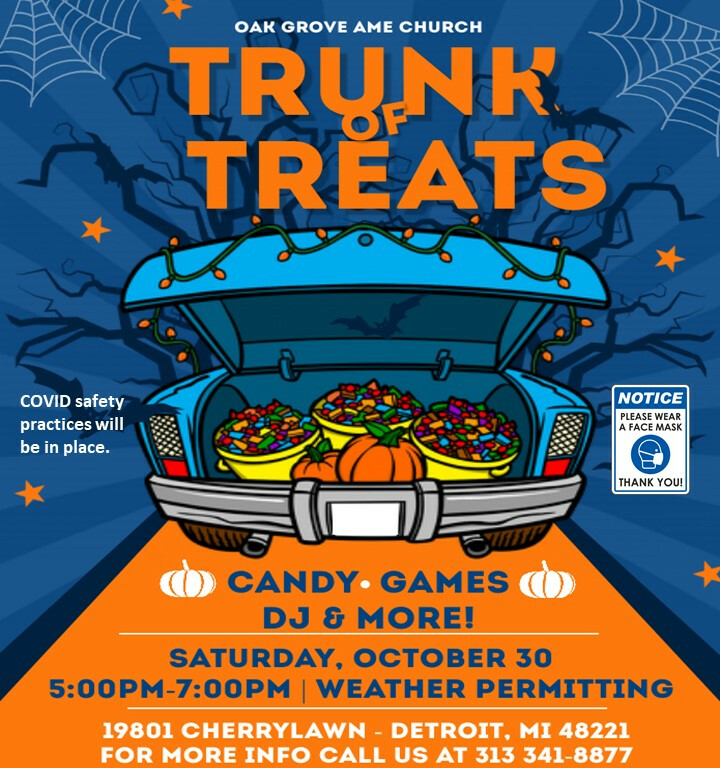 October 30, 2021 5:00pm
Spread the Word...the Harvest Fest is Back!
Invite all of the young people that you know. The fun has returned!
Plans are underway, and your help is needed.
Volunteers are needed of all ages.

Participants are needed to decorate their vehicle.

Arrival time for decorated vehicles and volunteers is 4 p.m.

Candy donations/monetary donations. Donations can be dropped off on Sunday, October 24 or during the week Tuesday - Friday 10 a.m. - 3 p.m. or Thursday 6 p.m. - 8 p.m.

All treats will be pre-packaged for distribution. Drop off deadline is Friday, October 29 by 4 p.m.

If questions, please contact Rev. Keeley Lucas (keeley.Ministry@gmail.com) or Sis. Ny'ea Reynolds or the church office, 313 341-8877.