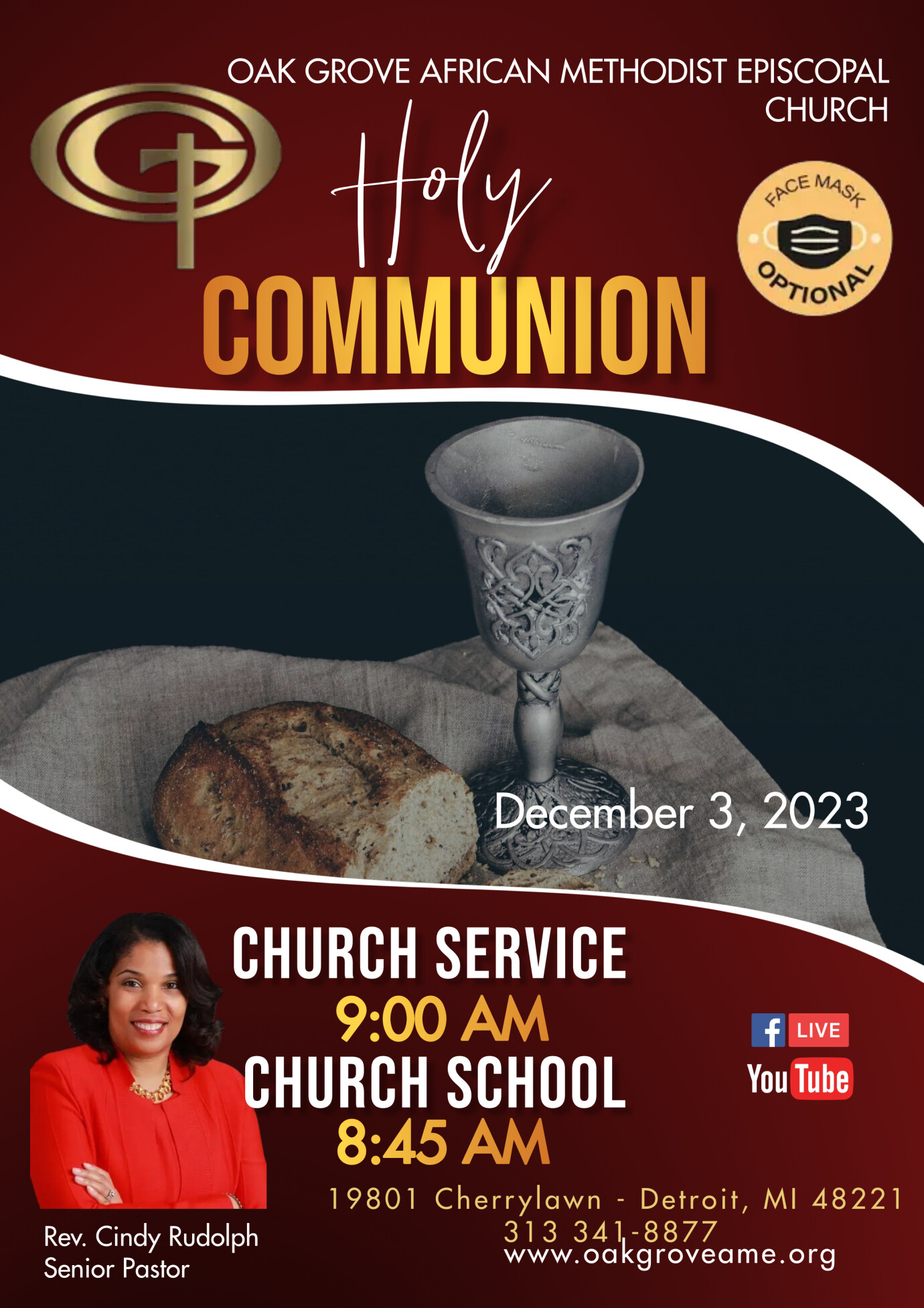 December 3, 2023 9:00am
Rev. Cindy Rudolph will bring the Word on Communion Sunday.

Please plan to arrive no earlier than 8:15 a.m. Church School begins at 8:45 a.m. for kindergarten through 12th grade.
Our live-stream broadcast will continue. If there are technical difficulties with Facebook or YouTube, you may also view the broadcast on our webpage. Click the link at the top of the home page.
Frequently Asked Return to Worship Questions
Do I have to wear a mask?
No, it is optional.
Do I have to register each week?
No, registration is not required at this time.
Our Worship service will also be available on demand on Facebook and YouTube after Worship.
Access to our worship service via telephone is also available. You will now be able to hear worship as it is live streamed.
Just dial (313) 94GROVE or (313) 944-7683
You may now listen in real time.
Please see the instructions below.
OVER-THE-PHONE WORSHIP INSTRUCTIONS
(Three different options)
1.
Receive Automatic Call Back
Dial 313-944-7683 and press 1 to have the phone service automatically call your phone at 9:00 a.m. when the worship service begins.
Dial 313-944-7683 and listen to the worship service at 9:00 a.m.
3.
Listen at Any Time on Demand
Dial 313-944-7683 any time after the worship service is complete to hear
a recording of the worship service.